Summer Camp - Registration Open Now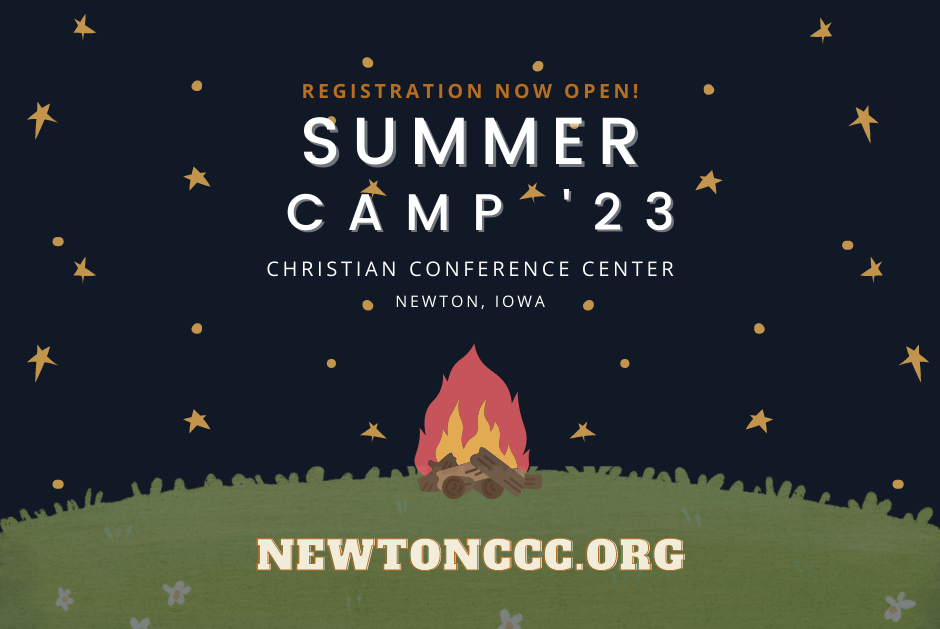 As many are already planning their summer, consider the options available at the Christian Conference Center, our regional camp and conference center, in Newton, Iowa. It's a great time to relax and connect, have fun and learn about and experience God's love too. There are options for all ages including Family Camp (1-2 adults and children 0-18) and Grand Camp (1-2 adult grandparents and children age 4-2nd grade) - FYI both of these options tend to fill up fast! Kids in 2nd and 3rd grade can opt to do a mini camp for 2 nights and 3rd-12th graders have camps that run for 6 days. Take a look at the descriptions and dates below!  
Camp Descriptions: https://www.newtonccc.org/scsessions
Camp Dates: https://www.newtonccc.org/scdates
PLEASE NOTE:  
Registration is now open (using either link above). Get signed up by May 1 for priority placement and to take advantage of the early bird pricing.

For those connected to our congretation, we cover 50% of the cost of each registration, so be sure to put the appropriate code into your registration to give you that discount.

Let our family minister (contact info below) when you sign up (or forward your confirmation to her). This helps us to pay for our half of the registraiton, but also make sure you are on the prayer and cards list as summer rolls around.