Welcome! Sunday - Sept 12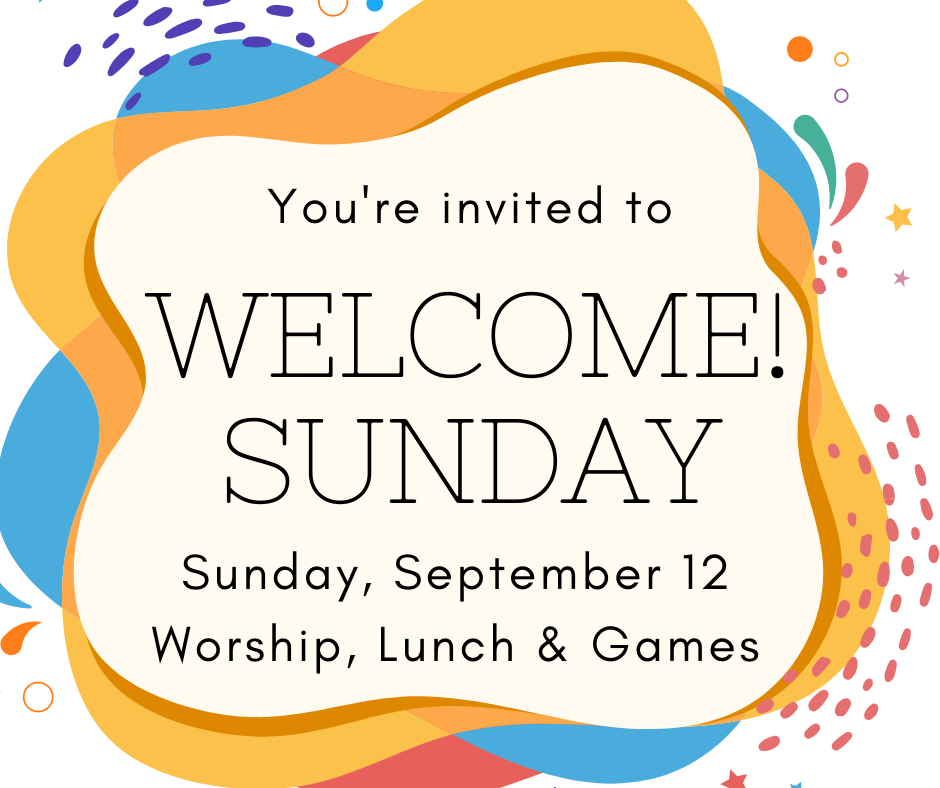 First Christian Church invites you, your family and your friends to Welcome! Sunday on Sunday, September 12, 2021.  This is a Sunday that is set aide on the calendar each year to celebrate being together with old friends and to invite new friends to worship with us.  Following worship, everyone is welcome to join together on the front lawn of the church to eat a picnic lunch together and enjoy games with prizes for all ages.  Get out your phones and/or pens and mark your calendar for September 12 to be with us on Welcome! Sunday.   RSVP Here so we can plan our day together!
Schedule
10:00AM - Worship in the Sanctuary (covid protocols include masking and spaced seating)
11:00AM - Sack lunch provided on the front lawn
11:30AM - Games and activities for all ages
We hope you will join us for this casual and fun event! ALL are welcome!